Increase conversions using remote testing
Make customers the focus of your landing pages. Writing copy is easy, converting customers is another story. This kit gives you an efficient and compelling way to test your ideas and build confidence with your team. Helio makes it easy without the heavy burden and bloat of traditional research.
Secret Sauce Conversion
Take the guesswork out of marketing campaigns! Failed campaigns are expensive and damage your brand. Before building a landing page, test an audience to figure out the best direction.
Setup — You'll need a couple of things to get started.
Free Helio Account
Landing Page Screenshots
Pick an Audience
Test — Build your test and send it to your participants.
Create a Test
Create Questions
Run a Test
Results — Once your results have filled, see what you've learned!
View Test Results
Plug Them Into Spreadsheet
Show Your Team
Step 1
The Setup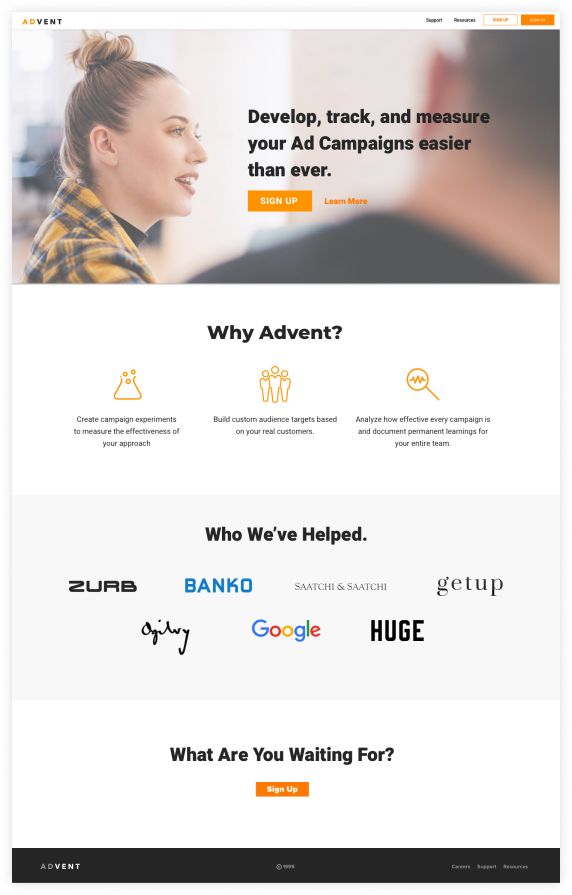 Learn the effectiveness of your landing pages with a quick survey. Measure comprehension, preference, and perceived value through Helio's question tools.
What You'll Need
Free Account: Signup for your free Helio account
Screenshot: Landing page screenshot for test question
Pick an Audience: Share internally via slack or email or externally through social media
Step 2
The Test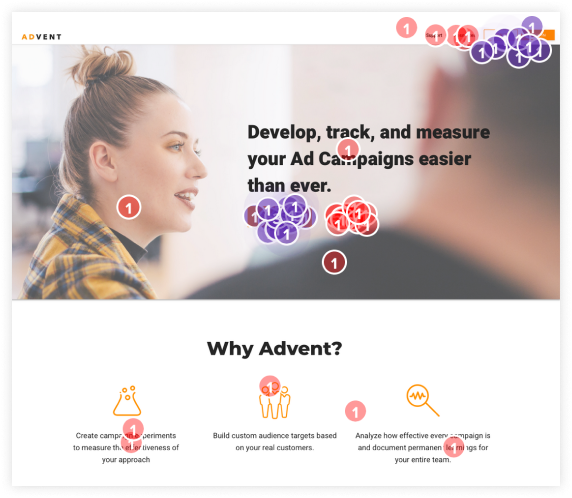 Test the effectiveness of your landing page by understanding participants' first interactions with the page and how they comprehend the elements in the page. Once you get their perspective using survey questions, gauge the landing page conversion.
Craft
Click: Click where you would go first on this page.
Free Response: Briefly describe what product or service this company is offering.
Multiple Choice: What impressions does this page give you?
Scale: On a scale of 0 to 10, how well do you understand what this page is about?
Send Test: Use our Open Audience setting to post your test link on social media.
Step 3
The Results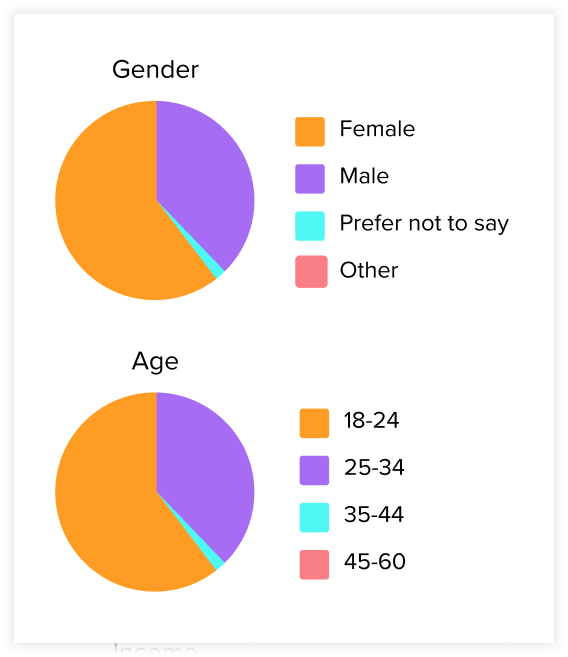 Measure the findings and create an Experience Benchmark report. Share your findings with your team to learn how to improve the landing page.
Gather and Share
Test Results: Use the Helio Report view to synthesize your findings.
Show Your Team: Use the spreadsheet to share the results with your team!
Upgrade with Advanced Audiences
Experience Helio, get answers today.
Sign up for a free account and create your first test within minutes! (get your first 50 responses for free)